Transforming Tomorrow, Today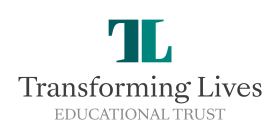 The start of the academic year provided a unique opportunity to welcome staff from across our schools for the first annual TLET conference.
The event, which focussed on the Trust's vision of Transforming Tomorrow, Today, brought colleagues together for a day of collaboration, innovation and creativity, setting the focus for the year ahead.
Opening the conference, guest speaker and award-winning author, Will Hussey, described the concept of 'The Art of Being Brilliant', something that resonated with everyone
in attendance. He said: "In education, cultivating mindset alongside curriculum is key. We must all believe in better.
"The challenge for us is to prepare our children for the future, equipping them with the tools to be their very best and to be adaptable to whatever comes next. This includes being able to adapt to change, whatever that may look like.
"Every interaction with a child or young person is an opportunity to nurture their potential, to cultivate attitudes, aspirations and behaviours in order to make a difference. We should encourage everyone to have passion, take ownership and make connections. Each stage of progress is important."
James Higham, CEO of TLET, added: "In the incredibly busy life of working in schools, the first annual TLET conference has provided an important opportunity for us to reflect on our vision and to focus on our aspirations for the year ahead.
"Transforming Tomorrow, Today is a simple phrase that says so much. As a Trust – in all that we do, every day – we are focussed, unapologetically, on transforming the life chances of others, and this is what today's event is all about.
"During the pandemic, we saw the enduring commitment of everyone across our schools to double down and ensure that our children and young people got the very best education during the most difficult of times. We are now absolutely determined to focus on preparing our pupils for the future, and supporting them to excel.
"Whatever the circumstance, we are committed to providing a springboard for our children, young people and staff, so that they become exemplary citizens who strive to stretch their potential and become transformers in a diverse and ever-changing world.
"Our values of loyalty, excellence, bravery, tenacity and kindness act as our guide as we pursue this vision, and underpin all of the incredible work that our staff and volunteers carry out across our school communities."